Add products by adding codes
Enter the product codes that you want to add to the basket in bulk (after a comma, with a space or from a new line). Repeating the code many times will add this item as many times as it appears.
The best materials for sportswear: how to choose the best composition for your body and training style?
2023-03-03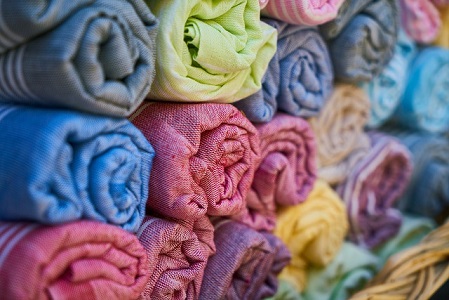 Choosing the right composition of materials for the production of sportswear is of great importance for convenience and comfort during training. There are many different types of materials that can be used to make sportswear. Each of them has specific properties, such as breathability, abrasion resistance and flexibility. In this article, we'll walk you through the most common types of fabrics used in sportswear and discuss how to choose the best composition for your body and training style.
Polyester One of the most commonly used materials in sportswear, polyester is characterized by abrasion resistance and water resistance, which makes it an ideal material for outdoor training clothes in various weather conditions. High resistance to mechanical damage means that clothing made of polyester will be durable and hard-wearing.
Cotton Cotton is a natural material that provides high wearing comfort and is soft against the skin. Clothes made of cotton are nice to the touch, but they are not as flexible as other materials, which means they can lose their shape during exercise. Cotton is the perfect choice for short, low-intensity workouts or for yoga exercises where comfort is paramount.
Nylon Nylon is a synthetic material that has the properties of resistance to stretching and deformation. Suitable for athletes who perform intense exercise such as running or strength training. Clothes made of nylon are resistant to abrasion and work well during outdoor training. Nylon is also water-repellent, making it the perfect fabric for training clothes in the rain.
Spandex Spandex, also known as Lycra, is a synthetic material that is very elastic. Typically used with tight-fitting garments such as running shorts or leggings. Spandex provides a great fit, which makes it an ideal material for strength training and interval training. Thanks to the elasticity of the material, clothes made of Lycra are comfortable and allow a full range of movement.
Polypropylene Polypropylene is a synthetic material that is characterized by very good breathability and water resistance, which makes it an ideal material for clothes for intensive training. It's lightweight for added comfort during training, and quick-drying for quick drying after heavy sweating. Clothes made of polypropylene are also resistant to mechanical damage and durable.